You are the Temple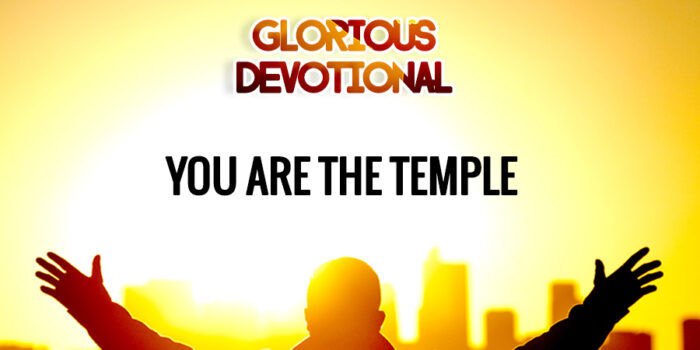 YOU ARE THE TEMPLE
Monday 9th January 2023
'What? know ye not that your body is the temple of the Holy Ghost which is in you, which ye have of God, and ye are not your own? ' 1 Corinthians 6:19
In the Old Testament, the temple of God was where the people came to hear the Word of God. The temple was built for the preaching of God's Word. It was the place people came to receive miracles and wonders from the Lord. It was built specifically for worship to God, and to carry the presence of God.
However, in the New Testament, our theme verse tells us that you have become that temple. In other words, your life is the temple of God now.
In these parts, people usually say, use your church mind, which essentially means using a more responsible and God-minded attitude in approaching issues.
However, you have now become the temple, or church, in the New Testament. Your normal day is the church. Now, we go to church to practice being the real church – which is us – in our daily lives, hallelujah.
The Spirit of God lives in you to give you the strength and grace to fulfill this calling. You have the power to pray for others and minister healing and power into their lives.
You have the power to be successful and spread success all around you. You have the power to always be a victor, and be a solution provider in your community, just like the temple in the Old Testament.
CONFESSION
My body is the temple of the Holy Spirit. I know who I am. I am a blessing to my world. I am built for worship, miracles, wonders and answers. God dwells in me, and is reaching out to the world through me. I preach the Word, and I walk in it's manifestation. The Lord shows forth His glory, power and victory through me, and I am more than a conqueror in all that I do, in Jesus Name.
MORE LIGHT:
1Co 3:16 Know ye not that ye are the temple of God, and that the Spirit of God dwells in you?
1 Peter 2:5-6 'Ye also, as lively stones, are built up a spiritual house, an holy priesthood, to offer up spiritual sacrifices, acceptable to God by Jesus Christ. Wherefore also it is contained in the scripture, Behold, I lay in Sion a chief corner stone, elect, precious: And he that believeth on him shall not be confounded. '
2Co 6:16 And what agreement hath the temple of God with idols? for ye are the temple of the living God; as God hath said, I will dwell in them, and walk in them; and I will be their God, and they shall be my people.
Kindly share, and you'll be blessed. God bless you.
Check below for other interesting articles