The Power of Focus and Discipline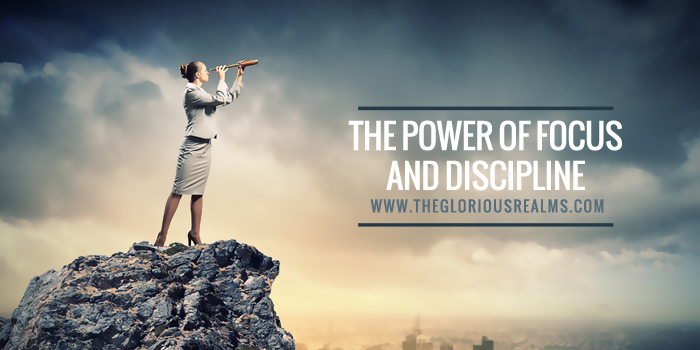 The Bible says a diligent (disciplined) man shall stand before kings. This is scripture. The Word says it takes diligence and discipline to shine in the presence of great men.
Humans might say you need connections or tricks, but the Word says you need diligence.
Grace has been showered on us through the work of Jesus Christ. We just need to believe in it. However, to properly take advantage of God's grace in our lives to awesome levels of manifestation, we need to take advantage of the secret of focus and discipline.
The Word says, Whatever your hand finds to do, do it with your might (Ecclesiastes 9:10). This scripturally sets out the power of focus. Whatsoever you focus on will produce more for you (Galatians 6:8). When you focus on your life and purpose and stop playing too much, your life would start producing more results for you.
It usually takes a high level of focus, discipline and hard work to achieve a level of outstanding success. Have you ever asked yourself what you have been focusing on? Is it your purpose plus your constant improvement and success?
Relaxation is okay, in fact you really need it from time to time, but it never produced success for anybody. Focus and discipline in our work is what does that.
You have every ability to achieve any dream the Lord has placed in your heart. Just put in these factors, and nothing can stop you.
I pray for you. You shall keep moving from glory to glory in strength and discipline in your purpose. You shall not miss God's will for your life. You shall be a great success in all you do!