The Factory of your Life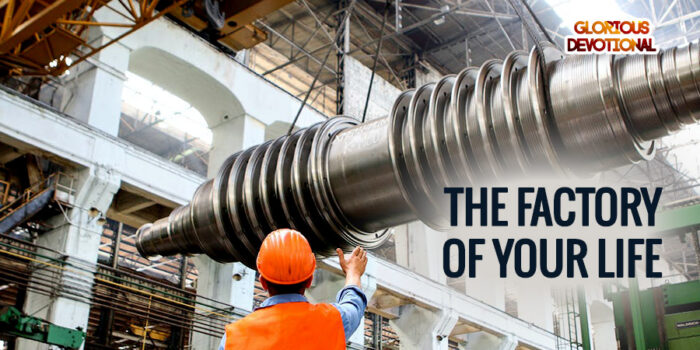 Friday 14th February 2023
Be careful how you think; your life is shaped by your thoughts. Proverbs 4:23 GNT
The Word tells us here that our life is shaped by our thoughts.
In other words, the type of thoughts we think can affect our lives and our future, – the easiest way to control our future is to control the type of thoughts that come into our minds.
Words are powerful because they are thought envelopes. Words convey and communicate thoughts to our minds, and these thoughts end up shaping our lives and futures.
Someone said that we would be the same 5 years from now, except for the people we meet and the books we read.
This is true.
People and books are powerful because they will both speak words that convey thoughts to us, and these thoughts will change our lives, either positively or negatively.
The beautiful thing about it is that we can control our thoughts.
How?
Develop a habit of reading
Reading the right books, and the Word of God; books that will speak words to you that are in the direction that you want to go in life – will take you into the future you desire.
No matter what, your friends will speak to you, and you will speak to them. You need to select the type of people who will speak words that will take you forward. This will go a long way toward determining where you will end up in life.
Choose people who you relate to and when
When it comes to certain people, like family, work/business colleagues, etc., you have to relate with them, sometimes even constantly. In such cases, learn to change the topic of discussion if you are not comfortable with it. Do not sit down and soak up what you are not comfortable with, or will not make you a better person.
It's your life. Build it intentionally.
Keep moving in Jesus Name.
CONFESSION
I am moving forward intentionally in my life. I am strong and blessed. I am intentionally moving forward in wisdom and strength. I guard my heart diligently because out of it are the issues of life. I am moving forward in great power in Jesus Name.
MORE LIGHT (MEDITATE ON, AND PRAY WITH THESE)
Pr 23:19 Hear thou, my son, and be wise, and guide thine heart in the way.
Pr 23:7 For as he thinketh in his heart, so is he.
Mt 15:18 But those things which proceed out of the mouth come forth from the heart; and they defile the man.
Lu 6:45 A good man out of the good treasure of his heart bringeth forth that which is good; and an evil man out of the evil treasure of his heart bringeth forth that which is evil: for of the abundance of the heart his mouth speaketh.
Check below for more interesting articles.
Kindly ask questions, etc in the comment box below.
Be blessed as you share! God bless you.