A New Life in Christ – Salvation is here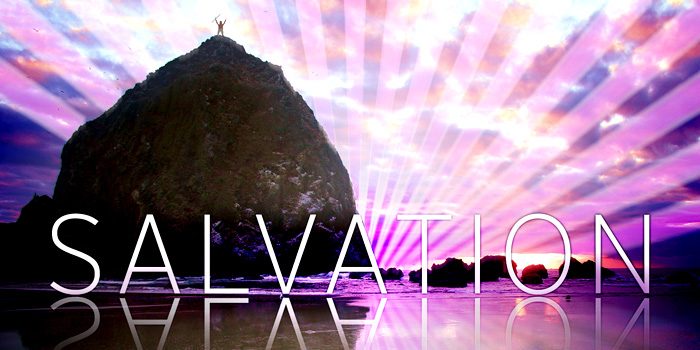 Do you want a whole new life? Why not know and have Him deeper within you now, and know that Jesus is Lord?
Just say these words out now…
I believe Jesus came to suffer and die for my salvation, into the blessed life that God wants for me. I also believe He rose up from the dead for the same reason. Today, I proclaim that I am sorry for my sins, and I accept the blood of Jesus to wash me clean. I proclaim that Jesus is my Lord and Savior, from now and forever. He will be my Lord and God, and He will bless lift me up from my former life.
I am born again now. I am a child of God now. The love of God is shared abroad in my heart by the Holy Ghost. I am filled with the love of God and with the Wisdom of God to apply it, in Jesus' Name. The lines are fallen unto me in pleasant places. I am full of the grace and blessings of God as I go out, in Jesus' Name. I know who I am: I am greatly blessed from now on, in Jesus Name. Jesus is Lord!
Jesus is Lord
The Word of God says that when we speak in other tongues, we build ourselves up.
He who speaks in an unknown tongue improves himself, and rises up higher and higher like an edifice. (1 Cor 14:4 AMP)
When We speak in an unknown tongue, we build ourselves up, and we have the awesome fellowship of the Holy Spirit of God to guide and help us in our lives as Christians. Christianity is just a bunch of powerless routines without the Holy Spirit.
God said that if we ask for the Holy Spirit, He would give Him to us, together with the ability to speak in other tongues.
Luke 11:13 If a son shall ask bread of any of you that is a father, will he give him a stone? or if he ask a fish, will he for a fish give him a serpent?
12 Or if he shall ask an egg, will he offer him a scorpion?
13 If ye then, being evil, know how to give good gifts unto your children: how much more shall your heavenly Father give the Holy Spirit to them that ask him?
Ask Him right now, and He will give the Holy Spirit to you to be with you forever, together with the ability to speak in other tongues.
Just know that tongues are just like any other language you speak. How? Well, once you have the ability, you can speak it, but you have to do it by yourself.
Once you say this prayer out of your mouth, you will receive that ability. All you have to do immediately is to start praising God, but not in any language that you know; praise him with that new language! This new language will give you the breakthroughs that you have been looking for. As the Spirit of God comes into you, He gives you the ability to speak in a language that is above any human language.
Just say now:
Lord God, You said in Your Word that if I ask You for the Holy Spirit, You will give Him to Me. I believe this, and right now, I receive the FULNESS of the Holy Spirit into my heart, together with the evidence of speaking in other tongues… It is mine now, I receive it, in Jesus' Name, Amen!

Open your mouth now, and praise God in the new language that God has given to you! Hallelujah!
Use it to pray every time as from now. It will change your life. It will change your prayer life. You would never struggle in prayer anymore. It is God's Spirit giving you the vital ability to speak at His own level of communication!
If you have any question, prayer point, or comment, or praise report, just leave a comment below, and we will get back to you within a day.
God bless you!