Look Into Yourself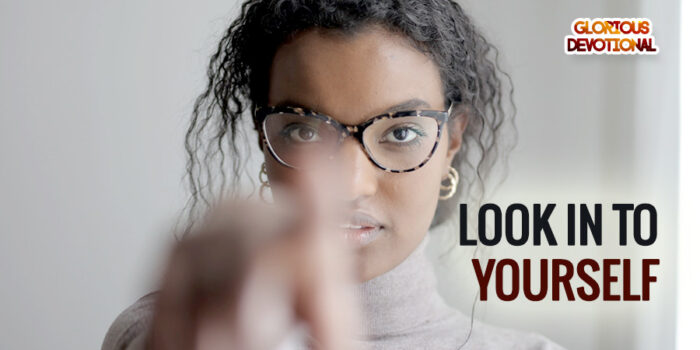 Thursday September 28, 2023
Then Pharaoh sent and called Joseph, and they brought him hastily out of the dungeon: and he shaved himself, and changed his raiment, and came in unto Pharaoh. Genesis 41:14
Sometimes, too little help can make you stronger, and too much help can even make you lazier.
At a point in his life, Joseph was in prison, he had nnot seen anyone in his family for years and years. His father and mother were far away, believing he was dead and gone. His brothers had become his enemies and sold him into suffering and possible death.
He had absolutely no physical person to encourage or to help him.
So he just had to craft a way to help himself out of prison. No one else would.
He decided to search for his gift, use it, and actively tell those he used it on to help him tell someone to save him from his terrible position. That's when his life finally turned around.
And Joseph said unto him, This is the interpretation of it: The three branches are three days: yet within three days shall Pharaoh lift up thine head, and restore thee unto thy place: and thou shalt deliver Pharaoh's cup into his hand, after the former manner when thou wast his butler. But think on me when it shall be well with thee, and shew kindness, I pray thee, unto me, and make mention of me unto Pharaoh, and bring me out of this house: Genesis 40:12‭-‬14
Sometimes, the help you can give yourself is as powerful as that help which anyone can give you. You don't need someone else sometimes. You just need to look inside, search for the gift or opportunity the Lord has given you, and ACT on a strategy to deliver yourself out of where you are, with action and prayer.
When you pray to discover your purpose, or reason for being born, and start working on it, you become a citizen of heaven carrying out God's vision for you on the earth, and you cannot fail anymore.
You are NOT without help, you are on the verge of a huge breakthrough. Pray, and LOOK IN.
Believe in yourself when no one else does. You are a vision. God's vision.
Believe in it!
CONFESSION
I know who I am. I am fearfully and wonderfully made, to fulfill His vision concerning me. I am blessed. I am full of God's glory. I can do all things thtough Him who strengthens me. I believe in me. I will be strong, and I will win, in Jesus mighty Name.
MORE LIGHT (MEDITATE AND PRAY WITH THESE)
2 Timothy 1:9 9 Who hath saved us, and called [us] with an holy calling, not according to our works, but according to his own purpose and grace, which was given us in Christ Jesus before the world began,
1 John 4:4 Little children, you are from God and have overcome them, for he who is in you is greater than he who is in the world.
1 John 5:4 For everyone who has been born of God overcomes the world. And this is the victory that has overcome the world—our faith.
Romans 8:37 No, in all these things we are more than conquerors through him who loved us.
Romans 8:31 What then shall we say to these things? If God is for us, who can be against us?
Check below for more interesting articles.
Get blessed by sharing the Word of God! Share now.
God bless you.