How To Receive God's Glory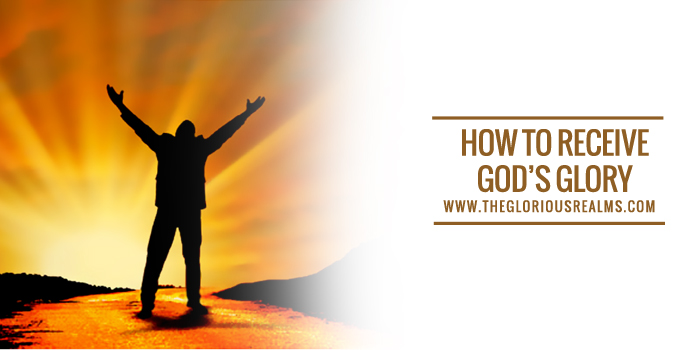 Romans 12:2;
And be not conformed to this world: but be ye transformed by the renewing of your mind, that ye may prove what is that good, and acceptable, and perfect, will of God.
You can't pour water into a closed drum, nor can you pour water into an already filled drum. You can't receive anything with your hands closed or occupied. For you to get everything God has for you, you must be open to receive it. You can't receive from God with a closed heart, [a rigid mind, an already occupied mind]. Don't expect God to give you His perfect will when you are still holding on to yours. Don't expect to receive His perfect gift, [His glory], when you have not given Him your everything.
The Bible says in Matthew 6 verse 33 that the only criteria for getting everything else you want and need is to go after one thing, the Kingdom of God. If you want to see the Glory of God you need to give everything you think is yours to Him. How? Simple, firstly, make sure that whatever you have is not standing on your way to serve [the kingdom]. Secondly, consider yourself as a caretaker, so make sure that when the owner [God] come for them, you won't hold it back, you will be willing to give it.
Matthew 6:33;
But seek ye first the kingdom of God, and his righteousness; and all these things shall be added unto you.
The Bible didn't say, seek the kingdom and everything else that you want, it says seek the kingdom and his righteousness and everything else will be added. Do you want to receive the perfect gifts of God? Do you want to see His glory working in your life? Then it's time for you to empty yourself and open up to God. It's time to let go of those worries and fears. Stop thinking about yourself, stop being proud and selfish. Let go of the pain and anger and shame and every other thing of this world. Make sure nothing is stopping you from giving yourself wholly to the service of the kingdom.
Let go of every other thing and embrace God's will for you today and you will see His awesome Glory in your life.
God bless you.
CONFESSION
Thank you Father for I receive the grace to let go of every weight that's trying to stop me from reaching the height God has set for me. And I embrace fully the perfect will of God. I go after the kingdom and every other things are added unto me. I'm packed full of God's grace and I can do all things. Thank you Jesus.