Authority in the Word of God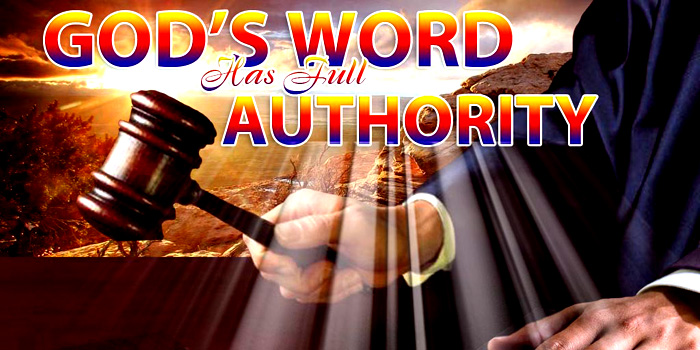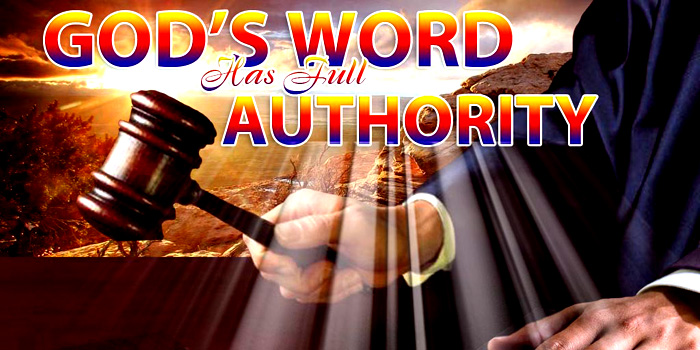 Jesus said, "Behold, I give unto you power to tread on serpents and scorpions, and over ALL the power of the enemy: and nothing [nothing, nothing, nothing, nothing, nothing] shall by any means hurt you" (Luke 10:19).
Does the Church in this century have less authority than it did right after Jesus' death, burial, resurrection, ascension, and seating at the Father's right hand? If it has less authority today, it would have been better for Jesus not to have died. But no, bless God, we have authority.
We need to build these truths into our lives by meditating and feeding upon them until they become a part of our consciousness.
Naturally speaking, we eat certain foods every day because doctors tell us we need certain vitamins, minerals, etc., to build strong bodies. There are spiritual "vitamins" and "minerals," so to speak, we need to take every day, too, to be healthy Christians.
Jesus said in Matthew 28:18, "…ALL POWER is given unto ME in heaven and in earth." All the authority that can be exercised upon the earth has to be exercised through the Church, because Christ is not here in person—in His physical body.
We are the Body of Christ. Even though we have prayed, "Now, Lord, You do this and that," leaving everything up to Him, He has conferred His authority on the earth to His Body, the Church. Thus, many problems exist because we permit them to—we're not doing anything about them. We're the ones who are supposed to do something about them, but we're trying to get someone else, including God, to do something about them.
This became real to me years ago when I was studying along this line. I couldn't explain it in my mind, but I knew it in my spirit. I began to understand this authority we have. While praying for my older brother's salvation, I heard the Lord, in my spirit, challenge me. He said, "You do something about it!"
I had been praying for my brother's salvation for many years. He was what you would call the "black sheep" of the family. In spite of my prayers, he seemed to get worse instead of better.
I always had prayed, "God save him." I'd even fasted. I was prone to slip back into praying this way, but after the Lord challenged me to do something about it—after He told me I had the authority—I said, "In the Name of Jesus, I break the power of the devil over my brother's life, and I claim his salvation!"
I gave the order. I didn't keep saying it or praying it. When a king gives an order, he knows it's going to be carried out.
The devil tried to tell me my brother never would be saved, but I shut my mind off and started laughing. I said, "I don't think he'll be saved—I know it! I took the Name of Jesus and broke your power over him and claimed his deliverance and salvation." I went my way whistling. Within ten days, my brother was saved. The Word works!
As long as Satan can keep you in unbelief or hold you in the arena of reason, he'll whip you in every battle. But if you'll hold him in the arena of faith and the Spirit, you'll whip him every time. He won't argue with you about the Name of Jesus—he's afraid of that Name.
I have found that the most effective way to pray can be when you demand your rights. That's the way I pray: "I demand my rights!"
– Kenneth Hagin, The Believer's Authority