Power to Take Charge!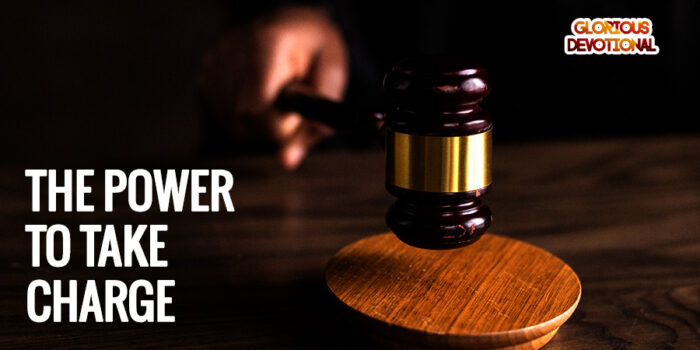 Tuesday 4th July 2023
But as many as received him, to them gave he power to become the sons of God, even to them that believe on His Name. John 1:12
As a child of God, you have been given power to reign here on Earth. The power is to make decrees, and bring down anything that may stand in your way of causing the will of the Lord to be manifested. When we reign as children of God, we do the will of God which is to shine our light. This light brings life to humanity.
John.10.10 – The thief cometh not, but for to steal, and to kill, and to destroy: I am come that they might have life, and that they might have it more abundantly.

The devil has one assignment on earth. Every one of his devices points only in this direction. This is why, as children of God, when you stand to do God's will, it is like there is always an opposing force. Yes, it's the force of darkness. But if you keep shining that light, darkness can never overcome it, hallelujah!
The devil and his demons are fallen angels, this means the world is not theirs but it belongs to man – Gen 1:26. So the only way the devil controls this world is to work through man to destroy himself and humanity.
But the moment you receive Jesus (the true light), you rejected the hold of the devil over your life. You did not only reject his hold, you received the power to spoil his influence on the earth. This is why the Bible says in Revelation 5:10 – And hast made us unto our God kings and priests: and we shall reign on the earth.
Rom.8.21 – Because the creature itself also shall be delivered from the bondage of corruption into the glorious liberty of the children of God.

You need to keep shining your light and doing the will of God. When you see the activities of the evil one don't be silent, speak the Word. Speak decrees, give commands, take CHARGE in Jesus name.
CONFESSION
I have been made unto my God a king and a priest and I reign here on Earth. I shine my light so bright, doing the will of God. I heal the sick, I deliver the oppressed. I am more than a conqueror. I make decrees. I give commands and I take CHARGE.
MORE LIGHT (MEDITATE ON AND PRAY WITH THESE)
Luke.10.19 – Behold, I give unto you power to tread on serpents and scorpions, and over all the power of the enemy: and nothing shall by any means hurt you.
Matt.5.16 – Let your light so shine before men, that they may see your good works, and glorify your Father which is in heaven.
Rom.8.19 – For the earnest expectation of the creature waiteth for the manifestation of the sons of God.
Check below for more interesting articles.
Kindly ask questions, etc in the comment box below, and you would receive a prompt reply.
Get blessed by sharing the Word of God! Share now.
God bless you.