Get More of His Grace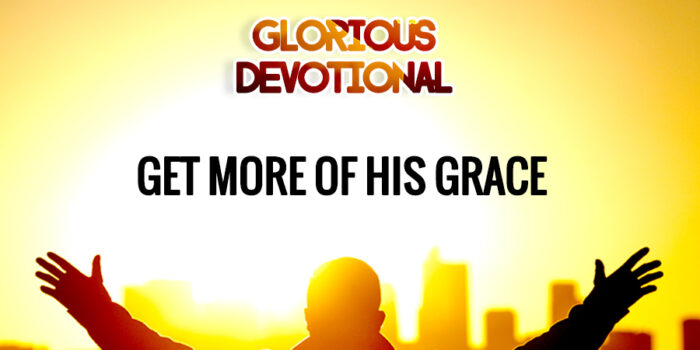 GET MORE OF HIS GRACE
Thursday 28th December 2022
But be doers of the word, and not hearers only, deceiving yourselves. James 1:22
A lot of times, people want to walk in more of the grace of God, want to hear better from God, or want more miracles and answers to prayer in their lives.
The truth is, these things are available to each and every one of us.
In our anchor text, the Bible tells us to be doers of the Word, and not just hearers, and it gives the reason why in verse 25 of the same chapter:
James 1:25 But whoso looketh into the perfect law of liberty, and continueth therein, he being not a forgetful hearer, but a doer of the work, THIS MAN SHALL BE BLESSED in his deed.
There is a blessing for doing more of the Word, and it is being blessed with more of the grace of God, and manifestation of the Spirit in our lives.
When we engage in activities like prayer, studying the Word, giving, speaking the Word, and doing any other thing the Bible tells us, we receive more of the manifestation of the Holy Spirit in our lives. This is a simple principle that always works.
The blessing you need is in doing more of the Word of God.
If you want more of the manifestation of the Spirit in your life, you need to do things that are consistent with the Spirit of God.
This is how to get more of His grace, anointing, and faster answers to our prayers.
CONFESSION
I am blessed. I receive grace to do spiritual activities, and get more of the anointing of God in my life. I am a winner. I am a victor. I am getting more of the Word and more faith in me. I am moving mountains by the power of the Holy Spirit. The Lord is my Shepherd. I do not want anymore, hallelujah.
MORE LIGHT
Luke 11:28 But he said, "Blessed rather are those who hear the word of God and keep it"
Matthew 12:50 For whoever does the will of my Father in heaven is my brother and sister and mother."
2 Corinthians 3:18 But we all, with open face beholding as in a glass the glory of the Lord, are changed into the same image from glory to glory, [even] as by the Spirit of the Lord.
James 1:22-25 But be doers of the word, and not hearers only, deceiving yourselves. For if anyone is a hearer of the word and not a doer, he is like a man who looks intently at his natural face in a mirror. For he looks at himself and goes away and at once forgets what he was like. But the one who looks into the perfect law, the law of liberty, and perseveres, being no hearer who forgets but a doer who acts, he will be blessed in his doing.
Kindly share, and you'll be blessed. God bless you.