The Authority To Change Things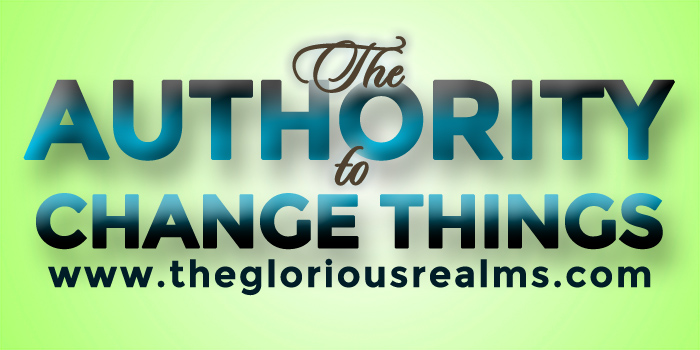 This article is an excerpt from a book by Kenneth Hagin, The Art of Intercession
God hears us the first day we pray, but
we do have to stand sometimes before the answer comes.
It is not God who withholds answers to our prayers—
He sends the answer the minute we pray — there are forces
out in the heavens endeavoring to intercept those answers.
The angel told Daniel, "Your prayer got through the
very first day."
Let's examine Ephesians 6:12. It begins, "For we
wrestle____" Who's "we"? The Church. Paul is writing to
the New Testament Church—to believers everywhere.
"We wrestle not against flesh and blood . . . ." That's
our trouble. We try to fight, wrestle, and cope with
situations we see, when we're really wrestling against an
unseen power behind the situation. When we understand
that, we'll be successful in our "wrestling."
"We wrestle not against flesh and blood, but against
principalities, against powers, AGAINST THE RULERS
OF THE DARKNESS OF THIS WORLD . . . . "
Rulers of the darkness of this world! Another
Scripture declares, "the whole world lieth in wickedness"
(1 John 5:19). The Amplified translation reads, "and the
whole world (around us) is under the power of the evil
one."
If the whole world lies in wickedness and in darkness,
then the devil is influencing everybody who is unsaved.
He's not ruling us, however, because the Bible says that
although we're in the world, we're not of the world.
We're children of light, not darkness.
The Holy Spirit is a gentleman. He will not take any
more territory than you surrender to Him. He'll not
dominate you. He'll not force you.
Demons, on the other hand, use force. We read in the
Bible about them driving people; forcing people.
"Rulers of the darkness of this world." Hold this phrase
from Ephesians 6 in your mind while we turn to the Book
of Colossians for a clearer picture still.
COLOSSIANS 1:12
12 Giving thanks unto the Father, which hath made us
meet [able] to be partakers of the inheritance of the
saints in light.
Notice that expression "in light"!
Now notice the following verse: "Who hath delivered us
from the power of darkness . . . ." The Amplified version
reads, "[The Father] has delivered and drawn us to
Himself out of the control and the dominion of darkness
and has transferred us into the kingdom of the Son of His
love."
You see, the Father has taken us out from under the
control of darkness and the rulers of darkness—the devil,
demons, and evil spirits in Satan's kingdom. This is what
Ephesians 6:12 is talking about.
It says we "wrestle." We're not wrestling with God.
Who do we wrestle with, then? Ephesians 6:12 says we
wrestle against "principalities, against powers, against the
rulers of the darkness of this world, against spiritual
wickedness in high places."
Glory to God, we have all the authority over these spirits,
but where we do not use this authority, we could continue
going through challenges. Let us stand on the rights to our
power in Christ Jesus today!!
Prayer
In the Name of Jesus, I decree that I have the victory and supremacy
in Christ. I am a success in all that concerns me. I decree that every contrary
spirit having any influence in my health, my finances, academics, and my family
DESISTS in their maneuvers and STOPS in their operations now, in the Name of Jesus!
Click here to say a special prayer to invite Jesus as your Lord.
If you'd want the continuation
of this book chapter, simply leave a comment below!