Stressed? Here's A Great Way To Let It Go…!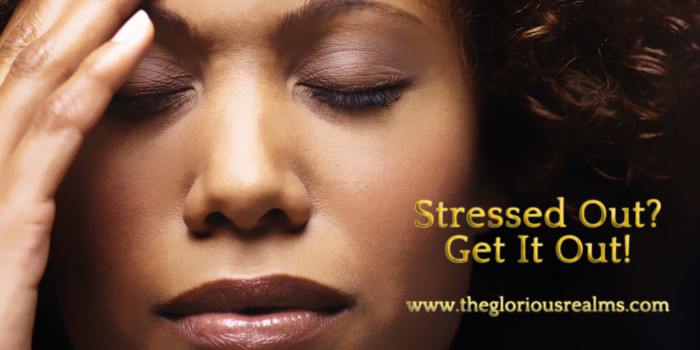 A lot of times, in our world today, the stress of everyday life can really get to us and leave us weak and almost defenseless, and frequently this is because we feel we have made mistakes in our lives in the past. Let's share this article on a great way to allay this type of stress:
Stressless Living
– Kenneth Hagin
Friends, you are redeemed from stress and from the penalty of sin. If you are going to go on paying for your wrongdoing, then you're going to go on and go to hell too! But we know that is not true if we are in Christ.
2 Cor. 5:17 – Therefore if any man be in Christ, he is a new creature: old things are passed away; behold, all things are become new.
Pay attention to what the Word has to say about redemption because a lot of folks are defeated because they won't take a stand against the devil. In other words, they don't take a stand against what comes against them because they think it ought to be that way – that they deserve the stress or trial that has come upon them.
You see, they don't know the difference between repentance and doing penance. If you accused them of being religious and just following certain religious practices, they would deny it. And yet, that is the very thing they are doing! They are actually trying to do penance over their past life.
When you have repented, God forgives you, and He doesn't even have any knowledge that you ever did anything wrong.
ISAIAH 43:25 I, even I, am he that blotteth out thy transgressions for mine own sake, and will NOT REMEMBER thy sins.
So if God doesn't remember your sins, why should you? You shouldn't.
After you get saved, if you are going to continue to reap what you sowed when you were a sinner, then you would have to go to hell when you died, because that's part of the penalty too. If you are going to have reap any part of the penalty, you are going to reap all of it. Thank God, we are redeemed not only from the power of sin, but also from the penalty of sin. Jesus took our place and suffered the penalty of sin for us.
What am I saying to you? I am saying that a lot of folks are permitting – they themselves are allowing – tests and trials to take place in their lives because they are not standing in their place of authority against Satan. And they are being robbed of deliverance and victory, because they think it ought to be that way.
Of course tests and trials in life come to all of us, but on the other hand, that doesn't mean we have to allow Satan to run over us either! And if we are in Christ, God has promised us the victory in every circumstance (1 Cor. 15:57 – But thanks be to God, which giveth us the victory through our Lord Jesus Christ).
Instead of accepting the fact that they have been delivered from the results or penalty of sin, some believers let the devil dominate them and keep them sick and beaten down. But God doesn't hold your sin against you after you have asked for forgiveness.
God forgives, forgets, and He cleanses us from all unrighteousness by the blood of Jesus:
1 John 1:9 – If we confess our sins, he is faithful and just to forgive us our sins, and to cleanse us from all unrighteousness
Now the devil doesn't have any right to dominate you. I am glad that God has made us able to enjoy the inheritance of saints in light:
2 Peter 1:4 – through which He has given to us exceedingly great and precious promises, so that by these you might be partakers of the divine nature, having escaped the corruption that is in the world through lust.;
Col. 1:12 – giving thanks to the Father, who has made us meet to be partakers of the inheritance of the saints in light.
He has made us able to be partakers of our inheritance. Since God has done His part, let's do our part. Let's partake of our inheritance and enjoy what rightfully belongs to us in Christ! Hallelujah!
SAY THIS NOW:

I thank You Father that the price for all my sins and mistakes have been paid by the precious blood of Jesus. I accept and confess this sacrifice, and the Lordship of Jesus Christ, today and forever in my life, in Jesus' Name.
I am redeemed from the penalty of sin, because of the love and graciousness of God showered on my life. I no longer live in sin, because sin has no power over me. I am a new creature in Christ. This knowledge is firm in me, and I am moving forward mightily, spiritually and in every other way in my life, in Jesus' Name!