Change Your Default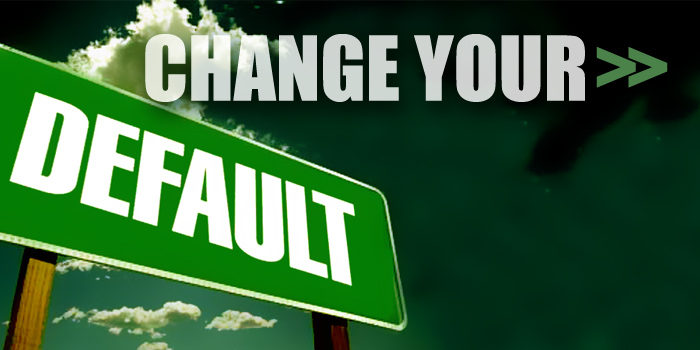 Make sure that no one is immoral or godless like Esau, who traded his birthright as the firstborn son for a single meal. You know that afterward, when he wanted his father's blessing, he was rejected. It was too late for repentance, even though he begged with bitter tears.. Hebrews 12:16-17
The route to the type of repentance that produces true life change is not through emotions. It is through taking a firm decision that will change your default setting.
There are so many Christians going through the things unbelievers are going through. Why?
Ephesians 4:23-24 And be renewed in the spirit of your mind; And that ye put on the new man, which after God is created in righteousness and true holiness.
The key to receiving true life change as a Christian lies in renewing your mind.
You will walk out on the devil the day you decide 'NO MORE'.
There is nothing as powerful as a changed mind.
There is no devil in hell that can stop you the day you decide 'No More!' That is the day your default changes.
Even if what you decided happens again, it has ceased to be your default. A pig and a sheep inside mud are entirely different. It's the power of the default, and all the defaults are in your mind.
Where do you need change? Decide to make that change in your life today.
Call on Jesus to help you do it. Then take charge and make a decision. The steering wheel is in your hands!
CONFESSION
I am born of the King. Jesus is my Lord, and He has put me in charge. I take charge in the Name of the Lord Jesus. I decide that today, the final end has come forever to this issue. It will no longer be my default again. It is never identified with me again. OUT! My life is changed forever now. My default is changed…!