Guard Your Mind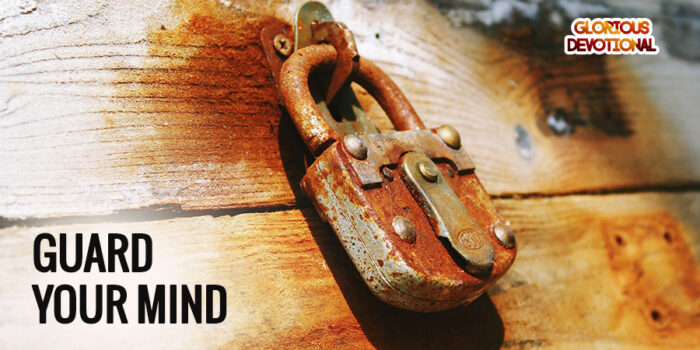 Friday 3rd March 2023
For as a man thiinketh in his heart, so is he. Proverbs 23:7a
Whatever your dominant thoughts are, is where you live. Where your mind is, is where you are.
Because of this, you can determine and change your location in life, by controlling your dominant thoughts.
Keep your heart with all diligence, For out of it spring the issues of life. Proverbs 4:23
God is fair and just, because He has given everyone the ability to create and recreate the life and the future they want, but you do it through your thoughts.
The Bible says we are seated in heavenly places far above all principality and power (Ephesians 1:21). It says greater is He that is in us, than he that is in the world (1 John 4:4). It says we have been made rich in Christ (2 Corinthians 8:9). It says we have been made to enter a life of peace and rest (John 14:27).
However, is your mind there, and on what you WANT to see in your life, or on what you DON'T WANT?
Where your mind is is where you are.
Fix your thoughts on what is true and good and right. Think about things that are pure and lovely, and dwell on the fine, good things in others. Think about all you can praise God for and be glad about. Philippians 4:8 TLB
What do you want to see in your life? You can see it physically, but you have to see it first mentally.
You have to always take your thoughts to what you want to see in your life, intentionally.
Practical Tools For Taking Your Mind Where You Want It To Be
Study/meditate/confess the Word

Read good self-improvement books

Be very selective about your phone/social usage. Only watch/follow/read posts you want your mind to dwell on and to be seen in you.
The mind operates like a computer – WYSIWIG – What You See Is What You Get.
Control what you see and read, and you would control what you think, and what wouldl eventually manifest in your life.
CONFESSION
I am moving upward in life, because I am focusing only on excellent things. I am full of the Word and grace, and I am achieving and exceeding my goals and dreams. I am a victor and more than a conqueror in all that I do, in Jesus Name.
MORE LIGHT (MEDITATE ON, AND PRAY WITH THESE)
Romans 12:2 'And do not be conformed to this world, but be transformed by the renewing of your mind, that you may prove what is that good and acceptable and perfect will of God.'
Luke 6:45 The good person out of the good treasure of his heart produces good, and the evil person out of his evil treasure produces evil, for out of the abundance of the heart his mouth speaks.
Proverbs 23:19 'Hear, my son, and be wise; And guide your heart in the way.'
Philippians 2:5 'Let this mind be in you which was also in Christ Jesus, '
Kindly share, and you'll be blessed. God bless you.
Check below for more interesting articles