The Rewards of Being Faithful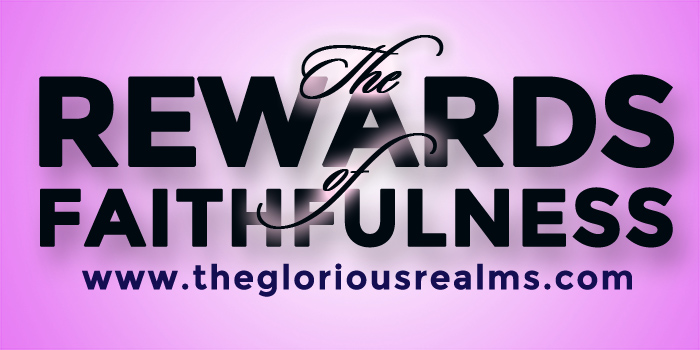 What does God feel about our serving Him? Does He value it? And what exactly are His rewards for our faithfulness to Him?
Today, we shall start a process of finding out.
In other words, what does faithfulness to God, or in one word, godliness, ensure? Let's see.
First, godliness insures protection.
If you have property or anything of value, you protect it.
We belong to God! We amount to something! He protects us!
Writing to the Ephesians, Paul uses husbands and wives as an illustration of Christ and the Church: "Husbands, love your wives, even as Christ loved the church, and gave himself for it" (Eph. 5:25).
He went on to say, "So ought men to love their wives as their own bodies. He that loveth his wife loveth himself. For no man ever yet hated his own flesh; but nourisheth and cherisheth it, even as the Lord the church: For we are members of his body, of his flesh, and of his bones" (vv. 28-30).
No man has ever yet hated his own body: that has to do with husband and wife, and it is beautiful. But there's a further thought here, my friends, that I want to get over to you: We are the Body of Christ. We are His Body.
A man's wife is bone of his bone and flesh of his flesh. And as Paul points out, we are bone of Christ's bone and flesh of His flesh!
Paul said that men were to cherish and love their wives. Then he said, "This is a great mystery: but I speak concerning Christ and the church" (v. 32). We are precious to Jesus.
What I'm pointing out to you is that if you have valuable property, you're going to protect it. You're not going to leave it out for the dogs to chew on.
And godliness is profitable unto ALL things.
Godliness guarantees or insures protection.
I like the account of the woman with the issue of blood who touched Jesus, and He said, "Daughter, thy faith hath made thee whole."
Mark's account goes into more detail. But I like something especially about Luke's account. As Luke records the story, he writes that when Jesus stopped the procession toward Jairus' house He said, "Somebody touched Me …. "
Until she touched Jesus, that woman was a nobody. But when she touched Jesus, she became a somebody!
Jesus didn't say, "Nobody touched Me." He said, "Somebody touched Me!"
According to the Book of Leviticus, this poor woman with the issue of blood was in the same category as a leper. She was unclean. A leper had to segregate himself from other people. If somebody got close to him, he had to cry out, "Unclean! Unclean! Unclean! I'm unclean!" He was a nobody.
But, bless God, Jesus said, "Somebody touched Me." He transformed that woman from a nobody to a somebody. I want you to know, you're a somebody!
Confession
Father, thank you for the privilege of being yours. I proclaim that I have full protection in you! I live under the shadow of your wings, and I have full protection in all that I do! Thank you for this protection Lord, and I pray it extends to all whom concern me. In my going out and coming in, I am blessed, and all that I do prosper, in Jesus' Name, Amen!
If you have not yet taken a step to start this protection, why not do today? Just click here.