A New You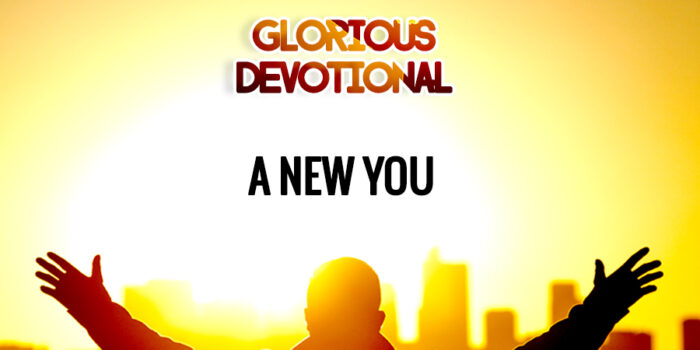 A NEW YOU
Friday 6th January 2023
'And so he that had received five talents came and brought other five talents, saying, Lord, thou deliveredst unto me five talents: behold, I have gained beside them five talents more. His lord said unto him, Well done, thou good and faithful servant: thou hast been faithful over a few things, I will make thee ruler over many things: enter thou into the joy of thy lord. ' Matthew 25:20-21
The parable of Talents shows us how the Lord tends to reward those who are more productive.
However, there might be times we do not feel like being productive.
But even through these times, we can still be productive. If you have an activity to do, and you don't feel like doing it, switch to another one you also need to do today. You can pray or study the Word instead.
Words are powerful, and can give you the required push you need to finish your activities and accomplish your goals.
As the year begins, write out a list of the goals you want to accomplish this year. Think and pray about how to accomplish them. What are the roadblocks to getting there, and how can you work around them?
After prayer, think, and develop a plan of action for accomplishing your goals. As born again children of God, we are capable of changing in any direction. You can become anyone you need to become. In order to accomplish your goals, you usually have to change things in yourself. How?
Just start acting as if you are more hardworking, focused, more of a reader, etc; a little bit every single day, and you would be surprised: you would start becoming that way more and more, and in months, you would be an entirely different person.
As you do this, keep on reading the Word and books that would keep your mind in the right place and give you strength to keep going.
There is a new, successful you inside you. Believe in God and believe in yourself, and let Him help you bring that person out.
You can do it!
CONFESSION
I am a child of God, and I have the ability to become anything I want to be. The Lord is my shepherd, and I do not want for any good thing anymore. I am blessed with success, and I am a blessing to my world. The greater one lives in me. I will accomplish much and become excellent in all I do, in Jesus mighty Name, Amen.
MORE LIGHT
Colossians 3:23 Whatever you do, work heartily, as for the Lord and not for men,
Proverbs 14:23 In all toil there is profit, but mere talk tends only to poverty.
Ecclesiastes 9:10 Whatever your hand finds to do, do it with your might, for there is no work or thought or knowledge or wisdom in Sheol, to which you are going.
Ephesians 5:15-17 Look carefully then how you walk, not as unwise but as wise, making the best use of the time, because the days are evil. Therefore do not be foolish, but understand what the will of the Lord is.
Kindly share, and you'll be blessed. God bless you.
Check below for other interesting articles