The VICTORY of the Word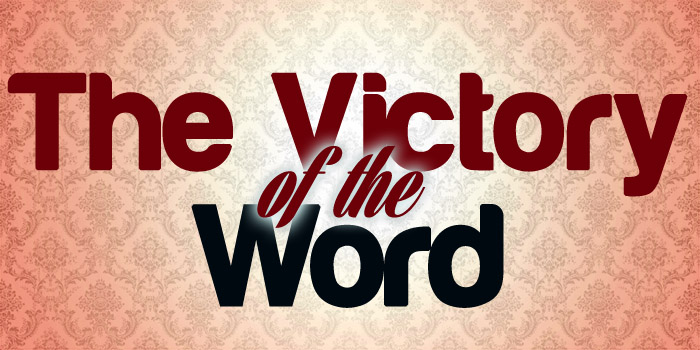 Yes, the devil wants to stop you from fulfilling your destiny in Christ. But he cannot really stop you. He cannot fight against anything that the Word of God is in! Just focus on the Word, and keep speaking it in prayer!
Focus on what is important, and shine the light of the Word on what is important to you. – your goals, your career, your job, your marriage, your work for God, your schooling, your health, your business.
No matter where you shine it on, it would work there. Just get your priorities straight and put the Word to work – and it would work
The Bible says the light (of the Word) shines in the darkness, and the darkness cannot overpower it! John 1:5
No matter the darkness in any part of your life today, keep shining the light on it, and the light would surely work!
Go here for one very important confession.
CONFESSION
I am full of grace, and the Word of God is working for me. I study,speak and act out the Word of God. Rest is mine. Increase is mine. Glory is mine, hallelujah!
Further Scriptures
Matthew: 11. 12. And from the days of John the Baptist until now the kingdom of heaven suffereth violence, and the violent take it by force.
Go here for one very important confession…
1 John: 5. 4. For whatsoever is born of God overcometh the world: and this is the victory that overcometh the world, even our faith.
I decree that you have every power to overcome and completely destroy all you do not like in your life both now and in future in Jesus Name!
Do have a splendid week.