The Rewards of Faithfulness (II)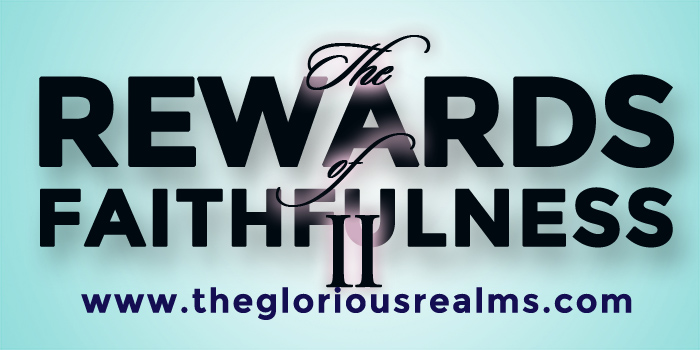 (This article is from a book by Kenneth Hagin, available for download on request).
Faithfulness insures promotion.
Consider what God did for Joseph because he stayed true. Yes, he was sold into captivity. Yes, he was put into prison. But God blessed him in Egypt.
Ordinarily, a man would become bitter after spending years in prison. But because Joseph was faithful, God promoted him and made him prime minister of the greatest nation of that day.
Did it pay to be faithful? Did faithfulness pay off? Did it pay to say "No!" to his master's wife when she tried to seduce him? Yes!
Remember this: Joseph spent about 14 years in prison. Most men would have given up by then. But also remember this: God doesn't settle up every Saturday night. God doesn't pay off the first of every month—or the first of every year.
But I want you to know, brother, sister, that payday's coming!
We take that text from Galatians 6:7—"Whatsoever a man soweth, that shall he also reap"—and we make an evangelistic sermon out of it. Yet Paul never wrote it to sinners; he wrote it to Christians! He wrote it to be read throughout all the churches of Galatia.
What he's saying to the Galatians is the same thing he said to the Church at Corinth, when he encouraged them to be faithful. He encouraged the Galatians not to faint, but to know that sooner or later they were going to receive the reward—the promotion—for their work in the Lord: "Let us not be weary in well doing," Paul said, "for in DUE SEASON we shall reap, if we faint not" (Gal. 6:9).
That's the only way you can make it in ministry—by refusing to be weary in well doing. I completed 46 years of ministry in August 1981. I had every reason in the world to be weary. But I simply refused to be weary in well doing.
There were times when it didn't look like it was working. I mean, I preached faith when it didn't look like it was working for me!
I preached faith boldly, bless God, without a dime in my pocket.
I preached faith and prosperity boldly with bills stacked up all around me.
I preached the Bible because I knew it was the Word of God!
I knew if I'd stay with it, sooner or later I was going to rise to the top.
If you think you're just going to float through life on flowery beds of ease, everything is going to come to you on a silver platter, and somebody is going to feed you with a silver spoon, you've got another thought coming.
God will promote you. Sure He will. But you're going to have to make the dedication and consecration. You're going to have to make the choice. You're going to have to have the intestinal fortitude that some people call guts to say, "This is what God called me to do, and I'm going to do it, go over or under, come hell or high water, sink or swim, live or die, burn every bridge behind me, praise God."
My wife and I made that kind of dedication. It looked like we were going to do all of it, too! It looked like we were going to sink. It looked like we were going to go under. It looked like we were going to die.
But I had meant it when I said, "I'm not going to turn back," because Jesus said, "No man, having put his hand to the plough, and looking back, is fit for the kingdom of God" (Luke 9:62).
Praise God, I knew this was it. I knew this was what God wanted me to do, even when it seemed nobody was listening. I preached this way when I was young, too. People would say, "You know, that Brother Hagin's an odd character. He's odd." And my friends would say, "Well, I don't understand him myself."
You see, you're an oddity to others when you walk by faith and they're all walking by sight. You're an oddity to people when you won't worry. You're an oddity to people when you're obeying God and preaching that God will promote you—and you have to sell your automobile for junk and light out on foot.
When that happened to me, I told myself, Praise God, I'm not going to stop, even if I do have to junk that old car. I'm still going. If I have to walk to go, I'm still going. Because sooner or later, He's going to promote me!
And He so did!
Confession
Lord, I thank you for the confidence that Your Word is true, and will come to pass in my life, and the patience to see it come to pass. I receive your grace to keep true to my love for you, to keep true to the things I said I would do for you, and to follow you till the end. I will always win, in Jesus' Name!