The Life of Supremacy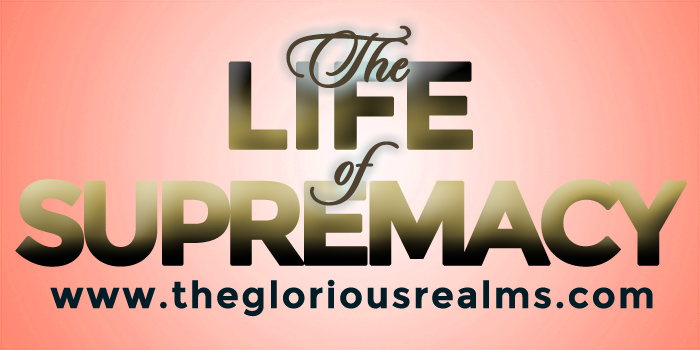 When challenges come against you, the deposit of the Word of God in your spirit gives you the supremacy over all the circumstances of life.
The Bible describes the Word of God as a hammer that breaks the rock in pieces. There is nothing in the world that can withstand the Word. The Bible says in John 1:1, talking about Jesus, that 'In the beginning was the Word, and the Word was with God, and the Word was God.' In other word, Jesus is the Word of God. The Bible also says that all things were made by the Word. – For by him (Jesus – the Word) were all things created, that are in heaven, and that are in earth, visible and invisible, whether they be thrones, or dominions, or principalities, or powers: all things were created by him, and for him.
This is why nothing has the ability to disobey the Word of God. Not your circumstances, not situations, not your finances, etc. Even your future is subject to the Word of God. Speak the Word of God today, and you shall have supremacy over all the powers of life.
Rom 5:17 For if by one man's offence death reigned by one; MUCH MORE they which receive abundance of grace and of the gift of righteousness SHALL REIGN IN LIFE by one, Jesus Christ.
This scripture passage shows us that first of all, God's plan for us is to reign in all the affairs of life. Secondly, it tells us that we do reign by grace, not by our own effort, so do not be mindful of your present shortcomings; just receive the ability to reign.
Rule today by speaking the Word of God out of your mouth!
Confession
I declare that I am full of the ability to reign in life. I rule in my affairs in Jesus' Name. No weapon fashioned against me shall prosper. I am more than a conqueror in all I do. Thank you Father for my days are perfect and good, in Jesus' Name.