The Hope of the World – God's Way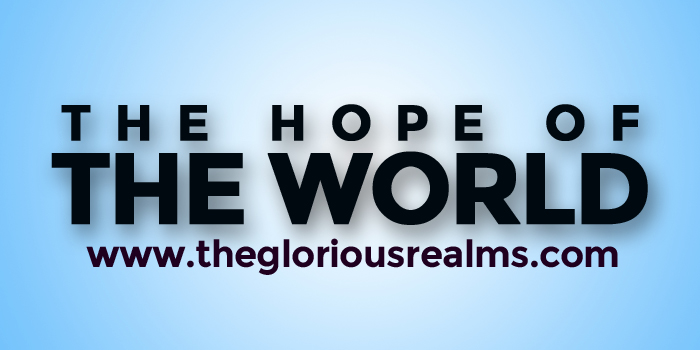 Years ago, God said something to me that will mark me forever. The only hope that any man has anywhere in the world is faith in Jesus Christ.
We are a generation with diseases no man can heal, with problems no man can solve. What fleeting successes we have are quickly overshadowed by new and greater crises.All too often, that's as true for believers as it is for unbelievers. It shouldn't be. But it is. Believers are being killed by the same diseases that are devastating the rest of the world. They're being plagued by the same problems. And many are walking around without hope–just like the rest of the world.Why? Because the only hope that any man has is faith in Jesus Christ. And a lot of Christians don't know how to live by faith.
Instead of being filled with the Word and with faith, some are full of religious tradition and superstition. And they're suffering. When the devil hits them with sickness and disease, with poverty or depression or divorce, they often stand by helplessly as it destroys them. They simply don't know what else to do. The Bible says, "My people are destroyed for lack of knowledge…" (Hos. 4:6)
.But you know. Your hope is in Jesus. This is God's Way. Trust Him. And tell the world–their hope is in Him too … for the Gospel is man's only true hope!
Confession:
I thank you Father. Jesus you are my hope and my strength, my glory and the lifter up of my head. I live my life fully focused on you, for you are my salvation, my all in all. No weapon fashioned against me shall prosper, for I am fully in you, in your grace and your love no matter what. I am blessed and increased in you everyday and I rule, even as I declare your Word everywhere I go, hallelujah!!!
You can live a whole new level of life. Just click here now.
Romans 1:16 For I am not ashamed of the gospel of Christ: for it is the power of God unto salvation to every one that believeth; to the Jew first, and also to the Greek.
Psalm 40:8 I delight to do thy will, O my God: yea, thy law is within my heart.[s] 9 I have preached righteousness in the great congregation: lo, I have not refrained my lips, O Lord, thou knowest. 10 I have not hid thy righteousness within my heart; I have declared thy faithfulness and thy salvation: I have not concealed thy lovingkindness and thy truth from the great congregation.
Keep winning!