He Is With You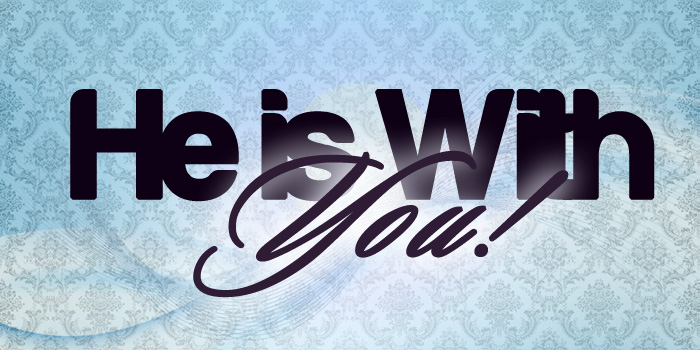 In that situation … the Lord's hand is not too short to help you. His eyes are not shortsited to see you. His love is not so cold not to help you out. His feet and power are not too slow not to be there on time. He would be there for you.
When we go through challenging situations, it is very easy sometimes to forget that God has promised us rest all around us. However, this is a fact. What the devil wants is for us to forget this and start getting carnal.
This is a very wrong thing to do though, as the Lord promises us salvation every time, and in every situation!
The Bible says
Isa 49:13 Sing, O heavens; and be joyful, O earth; and break out into singing, O mountains; for the Lord has comforted His people, and will have mercy on His afflicted.
But Zion said, Jehovah has forsaken me, and my LORD has forgotten me.
Can a woman forget her suckling child, that she should not have compassion on the son of her womb? Yes, they may forget, yet I will not forget you.
BEHOLD, I HAVE CARVED YOU ON THE PALMS OF MY HANDS; your walls are forever before Me.

No! The Lord CANNOT forget you! The Bible says 'Like as a father pitieth his children, so the LORD pitieth them that fear him.' Ps 103:13.
The Lord would have mercy on you. He would bring things your way you least expected. The glory of the Lord is yours!
Ro 11:29 For the gifts and calling of God are without repentance.

Mal 3:17 And they shall be mine, saith the LORD of hosts, in that day when I make up my jewels; and I will spare them, as a man spareth his own son that serveth him.
Hallelujah!
CONFESSION
I am the beloved of God, therefore I am MIGHTILY helped of God! I am a winner always. I reign in life. I am more than a conqueror in everything that concerns me! I will win in these pressing situations, in the Name of the Lord Jesus Christ, Amen!!