God is With You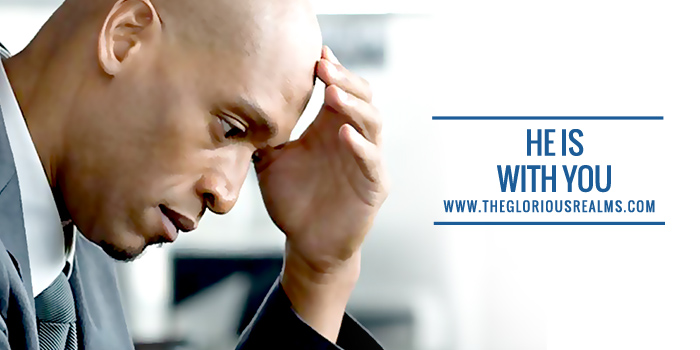 God is always with you whether you feel it or not. God's actions are not based on how you feel, they are based on the word of God.
As long as the Lord has ever spoken to you, He would never leave you. The Lord will never let you go. He would always hold on to you and bring His Word to pass. (Genesis 28:15)
The blessings of God are permanently yours (Ephesians 1:3). This is not based on how you feel, but on the Word of God.
God never made you by mistake. He made you for a reason, and He's fully focused on ensuring that you fulfil that purpose without fail.
As long as your vision is from Him, God has a very pressing priority to make sure it comes to pass, and working to increase you is key to it coming to pass.
When Moses was going through the wilderness, it never felt nice, but he could have never led the people through the wilderness without this experience. His wilderness worked out for his and God's glory!
What you might be going through now might not feel nice, but it would all work out for your good (Romans 8:28). Yes it feels so bad, yes you feel alone, yes it seems like 'Where is God!'
Well, He is fully by your side, and this same unpalatable experience would take you to your glory!
Be strong, hold on to God , fellowship with Him, find out what you should do , and keep doing it today, for…
Nothing can stop you.
Confession: I am more than a conqueror. I win always. The Lord is always with me because He loves me. His grace is lavished on me to help me get better and do the right things only in my life. I win this week, in Jesus'Name!