Why You Need To Go Back To Your First Love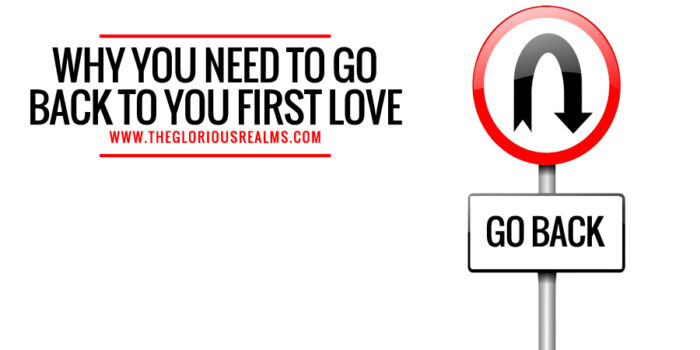 Revelations 2:4 Nevertheless I have somewhat against thee, because thou hast left thy first love.
The things the Lord has taught you in times past, that are very important to your success right now. However, you have stopped doing them for whatever reason.
Isaiah 28:10
For precept must be upon precept, precept upon precept; line upon line, line upon line; here a little, and there a little.
The Lord has so much for our victory on the earth, but this verse teaches us something very key about how He gives them to us. He teaches us things, the Bible says, here a little, there a little.
The Lord wants us to go back to our first love.
For us to succeed in life there are some things that we have to do. Even though the Lord wants our success, He would not force us to do these things, because that is His nature, that is the way He operates.
Is there something you were doing better than the way you are doing it right now. Are there things that you used to do before, but you have stopped doing them for some reason? Maybe you got busy, maybe you got a new job, maybe you started a new business. Is there anything that you were doing that you are no longer doing that same way?
Are there things you are doing now, that you know are not helping you, that you were not doing before?
When the widow cried unto prophet Elisha about her husband's debt in 2 Kings 4:1, the prophet asked her an interesting question. He said by the Spirit, 'What do you have in your house?'
The answer to most of our prayer points lie with us.
The answer to that thing you have been asking from the Lord lies, most of the time, in you starting to do something different: changing your unbeneficial habits to better ones, becoming more diligent, being nicer and more strategic in your personal habits and actions toward your work and others, hearing from the Lord in order to know the area you need to work on, and most of all go back to your first love.
Our opening verse says precept upon precept, line upon line.
There is something the Lord has allowed you to learn before – maybe you were even doing it consistently – that you have stopped, and if you started it now, it would produce one of the major answers to your prayer points.
There are some new things to learn now also.
Imagine if the woman in the story told the prophet, 'I don't have anything, please help me', when the answer was actually with her?
She could have continued crying and praying without any result.
Remember from today, that the answer could lie with you.
The prayer is:
Lord help me to know what to do, and strengthen me, to start walking in greater levels of victory and glory in my life, in Jesus mighty Name.