A New Route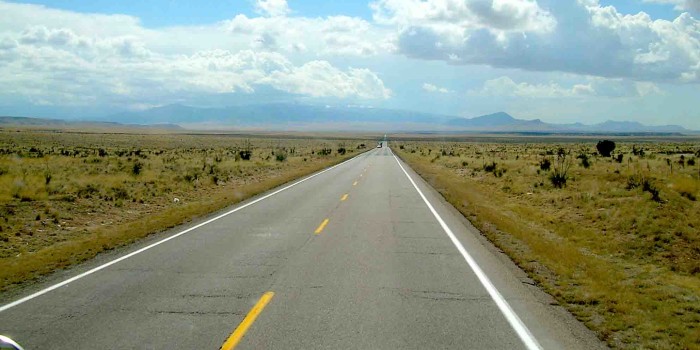 People sometimes feel like they've wasted years of their lives because of poor choices. They spent years in a relationship that was toxic, years with an addiction, years on a project where they felt they didn't acheive their goals the way they wished, years at a job where they weren't fulfilled.
But you have to realize, nothing you have been through is ever wasted. Your past experiences, good and bad have deposited something on the inside of you. Those challenges will sharpen you to help make you a better person tomorrow.
Psalm 103:1-5 Bless the Lord, O my soul; And all that is within me, bless His holy name! Bless the Lord, O my soul, And forget not all His benefits: Who forgives all your iniquities, Who heals all your diseases, Who redeems your life from destruction, Who crowns you with lovingkindness and tender mercies, Who satisfies your mouth with good things, So that your youth is renewed like the eagle's.
When the enemy brings hardship into your life, God has a way of taking that experience and turning it around for your advantage. You may think you've hit a dead end, but if you'll stay in faith, God would always open up a new route.
He'll put the right people in your path, the right opportunities, the right circumstances to move you forward toward your God-given destiny!
Today, don't focus on what's happened in your past, focus on what God will do in your future. He will restore your soul and revive your dreams now.
Keep believing, keep expecting, keep speaking what you want to see now and doing the Word, because God has a glorious manifestation for you starting today.
Say This Out Now:
Father God, I give You my past, present and future knowing that You will cause everything to become the life of a shining star – MY SHINING STAR. I release those who have hurt me, I choose forgiveness so that I can be free to move forward in the new route You have for me. All things are working out for My good now. I am a better person, focusing on your will for my life, and excelling in it, and in everything I do, in Jesus Name, Amen!
Rule in the affairs of your life today. He is on your side. Just keep thanking Him for a successful outcome in all you are doing. You shall have good success in Jesus' Name. Have a blessed day.