July – The Month of Fellowship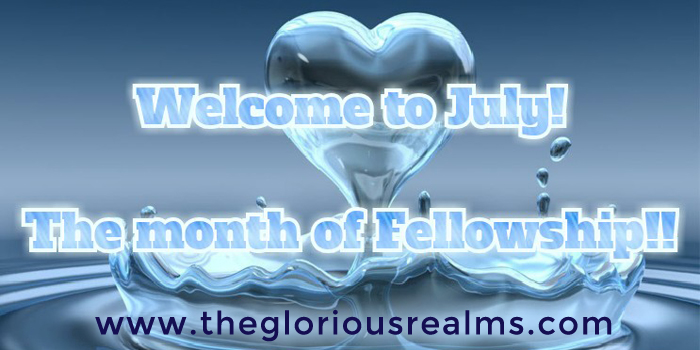 Welcome to the month of Fellowship! Your strength and grace for fellowship shall increase this month, and you shall have discussions with the Lord as if you were talking with someone just by you. The Lord shall tell you things that would surprise you and lift you up to greater levels.
You shall start fulfilling those things You have been planning for long – because talking with the Lord causes grace to abound.
You shall see yourself start walking in new levels of CLARITY and ACTION in your life's purpose, because that is the Lord's focus, and when He speaks, POWER is released.
The Lord shall start sharing with you CLEAR steps on how you would WALK OUT of your most pressing issues. Be ready to write, because they would be long term steps that if you put them to work over the coming months, your situation would turn around COMPLETELY. (Ps 138: 8)
1. Do not play with your major life's purpose because this is the key to your provision. Ask the Lord for it, ask for specifics and clarity on steps to take, and to turn your focus more to it. He is a God of strategy. He would give you steps, ways and dates to start taking some actions.
2. Take out time to spend with Him. The Lord has LlFE CHANGING things to tell you, but would wait for you to come, and then tell you. ASK Him aand LISTEN.
3. Even while you are about, keep listening and be ready to write or record. He can still speak to you.
4. Cast your cares on the Lord(1 Peter 5:7). Pray the prayer committing your cares to Him and promise to stop worrying about them.
Get more on these, plus VARIOUS helps to winning this month on www.thegloriousrealms.com.
Just sign up ( the link at the top) and you would EASILY get constant updates…
You shall win in your plans this year in Jesus' Name. We are praying for you.
Happy New Month!