Productive for the Lord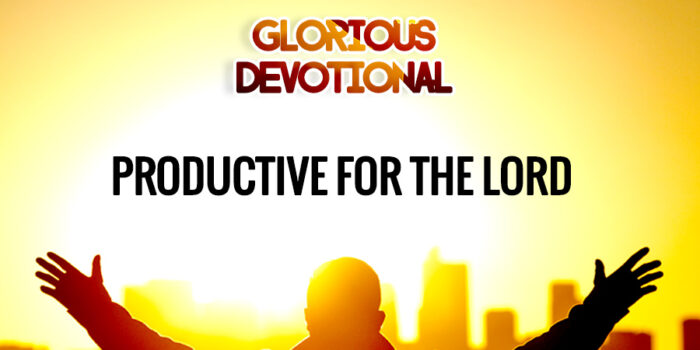 PRODUCTIVE FOR THE LORD
Friday 13th January 2023
'His lord said to him, 'Well done, good and faithful servant; you were faithful over a few things, I will make you ruler over many things. Enter into the joy of your lord.' ' Matthew 25:21
The parable of the talents is a key parable in the Gospels. It talks about a master who went on a trip, and left talents with His servants. Some used them productively and multiplied them, and some did not.
Eventually, we discover that the Master actually represents our Father God. The servants represent us, while the talents represent the resources the Lord gives to us.
The Father gives all of us resources. The major resources He gives to us are our time, our money and the ability to work (our effort).
To the servants who used their talents the way the Lord wanted them to, the Lord rewarded and blessed them. To the one who didn't, the Lord took away talents from him.
Remembering that talents represent resources, the question is, how are we using our resources (our time, money and efforts)? Are we using them in a way that we know would please our Master, or are we using them in our own way? The way to get the blessing of the Lord is to use our talents (resources) in the Way the Word of God teaches us to – in the service of the Kingdom of God, and of others.
For you to receive more blessings from God, you have to obey God and do activities consistent with the Word of God.
The more you multiply your resources by using them God's way, the more you will be blessed.
CONFESSION
I am productive in God's Kingdom, and I am getting blessed for it. I am full of wisdom and strength, and I am using my resources with great prudence. I am seeking first the Kingdom of God as the Word of God says, and the Lord is adding every other into my life, in Jesus Name, Amen
MORE LIGHT (MEDITATE AND PRAY WITH THESE)
Hebrews 6:10 'For God is not unjust to forget your work and labor of love which you have shown toward His name, in that you have ministered to the saints, and do minister. '
Ephesians 5:15-17 Look carefully then how you walk, not as unwise but as wise, making the best use of the time, because the days are evil. Therefore do not be foolish, but understand what the will of the Lord is.
1 Corinthians 15:58 Therefore, my beloved brothers, be steadfast, immovable, always abounding in the work of the Lord, knowing that in the Lord your labor is not in vain.
Matthew 6:33 'But seek first the kingdom of God and His righteousness, and all these things shall be added to you. '