What is your Focus?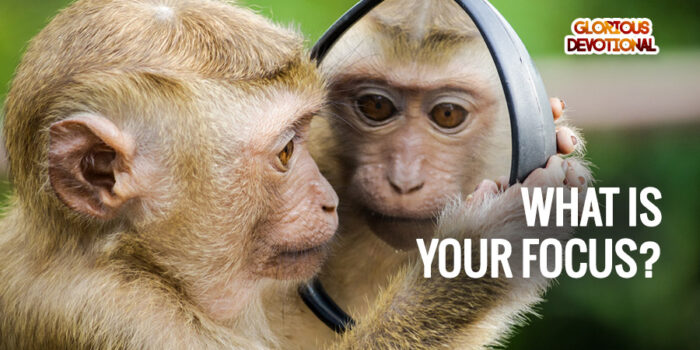 Tuesday 21st February 2023
'Therefore be careful how you walk, not as unwise men but as wise, making the most of your time, because the days are evil. ' Ephesians 5:15-16 NASB
The Bible says we should be careful how we walk, or live: not unwisely but wisely, making the most, or best, use of your time.
Making the most or best use of our time suggests productivity. It suggests not using our time on less productive activities.
In the parable of talents (Matthew 25:14-30), the Master took his resources (his talents) from the less productive servants, and gave them to the more productive one. This is an instruction from the Lord Jesus. It is teaching us to always focus our resources on the MORE PRODUCTIVE things in our lives.
Time is our most important resource. Money is another resource. However, you can work and add to your money yourself, but only God can add to your time in a day, or on earth. Nothing else can. This is why time is much more valuable.
But what are you focusing your valuable time on now? Social media? Small talk? Sleep? Conversations that are not actually productive? Playing phone or video games? The Bible says make the MOST of your time. You need to focus on more productive activities than these.
Some of us might even be spending our time constructively, but still not in the best way. Prayerfully check what you are spending your time on. Are these the HIGHEST VALUE activities you could possibly be spending your time on?
What is a high value activity? It is an activity that can produce greater results, in the long or medium term for the Kingdom and for you. You need to pray and think deeply about all the options to spend your time that come to you every day.
We can waste years and years of our lives focusing on low value activities that end up leaving us stressed out with little to show for our efforts, when we could have done something much more valuable and productive with that same time; even if we end up getting our results in the long term.
Are you spending your time in the best way possible right now? Think, pray and start making better decisions on this today.
You will excel and win in Jesus Name.
CONFESSION
I am full of God's Wisdom. I know what to do. I know the best way to spend my time productively, that would be more of a blessing to me, to God and to others. I am full of the Spirit of counsel and might, and I am putting up better strategies for my present and future. I am moving forward unstoppably in Jesus' mighty Name.
MORE LIGHT (MEDITATE ON, AND PRAY WITH THESE)
Isaiah 11:2 'and the Spirit of the LORD shall rest upon him, the spirit of wisdom and understanding, the spirit of counsel and might, the spirit of knowledge and of the fear of the LORD ; '
Psalm 90:12 CEV Teach us to use wisely all the time we have.
Matthew 25:1-2′ Then shall the kingdom of heaven be likened unto ten virgins, which took their lamps, and went forth to meet the bridegroom. And five of them were wise, and five were foolish. '
Psalm 39:4 ESV Lord, make me know my end and what is the measure of my days; let me know how fleeting I am!
Check below for more interesting articles
Kindly share, and you'll be blessed. God bless you.