2013 – The Story So Far…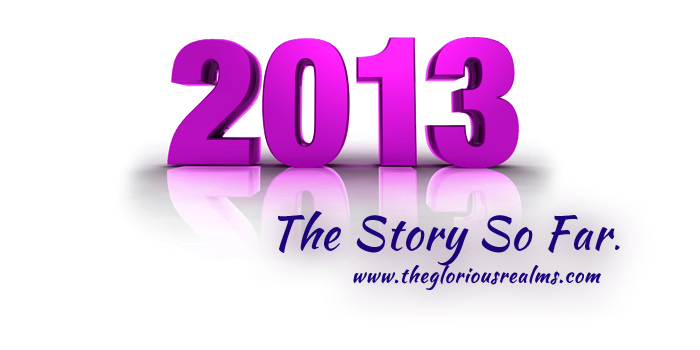 A few days ago was my birthday. It was great!
It was a time when I got calls from so many, when I got a lot of surprises, and felt love almost like never before. It was a time when I found out that so many really love what I am doing, and when I had some time out to really reflect on my year so far…
2013. Hmmm…. At the beginning of this year (in January, to be precise), I took a decision to do what I've never really done before. I took a decision to face up to who I am, admit it, and just act it out.
Well, for those who do not know, this is more or less who I am: tech is what I love, business is what I do, and the Word of God is why I live.
Well, I have been working at a branding/design firm for some years now, and I finally decided to take the leap and go out fully on my own. At the same time, it felt risky, but I really knew this was what God wanted me to do now.
We set up GMedia Nigeria, a full service branding, web/graphic design and print firm. When we started in January, our biggest challenge was getting more clients. It has been 10 months of hard work, focus, discipline, prayers and following the instructions of the Holy Spirit, and now our biggest challenge is how to deal with the overwhelming demand from clients, and getting the best hands to employ who would help out with this.
I give God ALL the glory. Finally I am living the type of life I LOVE. Exciting, challenging, and most of all, the knowledge that your returns/rewards depend, not on anyone, but fully on yourself; your thinking and your work. This is the game I love to play. I wake up with a spring in my step every morning. The excitement is evident, even to my wife. She was not so much in favor of the decision at first, but she said one day 'You seem to know EXACTLY what you want to do. I have to let you be.'
It was also a time when I got more time for those who are most important to me – my spiritual family. My wife, and my leaders in Glorious!! Ministries.
For a business man, struggling to cope with demand for products/services is good. But we are coping, by his grace. How come this happened? Well, God is the reason. He taught us, we did it, and to Him be all the glory – the importance of focus, patience, diligence, respecting and focusing on pleasing your clients, money as the only legal reward in business, so make sure you collect it, not blessings or excuses 😀 , the importance of mentorship and working on your systems and processes, etc.
By the way follow what you feel when you speak in tongues :D. That way, the more you pray, the more you would get inspired to follow your true path.
Today I am grateful. That's all I have to say…!
GMedia Nigeria is on the web on www.gmedianigeria.com. We offer branding, printing and web design services that produce results for you at a level that the normal design firm would not offer. Shoot us a mail at enquiries at gmedianigeria.com, or just pay a brief visit to our website, and get other contact options there.